> EDITORIAL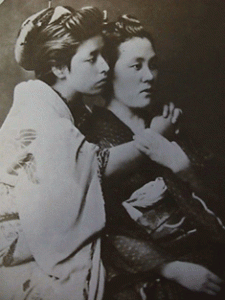 This issue of Transformations has its origins in a seminar conducted at Central Queensland University, Rockhampton, in 2001. The aim of the seminar was to bring together a number of researchers whose projects overlapped around the issue of gender, but whose disciplines were not necessarily the same or even closely related. By bringing the work of scholars from diverse areas including history, education, art history, geography, cultural studies and environmentalism, the seminar tried to spark interactions which otherwise would not have occurred, to produce new ideas and make new connections.
The Gender in Asia issue of Transformations consists of articles, which raise a diverse range of issues related to the way gender is both produced and utilised in power relations within different contexts in what might loosely be described as 'Asia'. The term 'Asia' means both a geographical space and an imaginary inscription in and across that space, connected globally to other spaces as well. The papers in this issue reflect the need to think of Asia in these terms.
The article by Mark McLelland entitled ' "A Mirror of Men?" Idealised depictions of White Men and Gay Men in Japanese Women's Media', examines the complex relations between different representations of male sexuality in a specifically gendered Japanese media. Andrea Ash's article 'Asian women artists: a local and global perspective', looks at images of women as a globalised production of female sexuality, overrunning the conventional boundaries of East and West. In his article 'On the Forest Fringes?: Environmentalism, Left Politics and Feminism in Japan', Mike Danaher examines the emergence of a certain environmentalist discourse in Japan connected to the feminist movement. The article implies significant differences between Japanese and Western political affiliations in the environmental movement, and through its historical account of Japanese politics, suggests how these differences might be better understood. And finally, Than Than Nwe's article entitled 'Gendered Spaces: Women in Burmese Society' examines the paradoxical place of women in Burmese society. Again, the article allows us to see more clearly the differences between gender identities in various contexts, and provides a basis for a more nuanced understanding of gender in a globalising world.
In their own way, the articles in this issue of Transformations allow us to see gender in its differentiated forms, spread across contemporary globalised mediascapes. Each form has its own specificity, in terms of a history, a sociality, and an economic and political reality, all of which contribute directly to the making of a specific gender relation in a particular 'Asian' context. The lesson here is that we need to understand gender as a complex productivity, unstable, contingent and historically locatable, yet powerful in its representation of human relations as well.
Warwick Mules
February 2003
Mark McLelland
"A Mirror for Men?" Idealised Depictions of White Men and Gay Men in Japanese Women's Media
> Abstract
This paper argues that Japanese women's media which portray images of foreign (nearly always white) men and Japanese gay men as objects of desire and fascination for Japanese women function as rhetorical mirrors whose real intent is to reflect back the supposed deficiencies of 'traditional' Japanese men. The paper concludes that women's media are being used as a vehicle for anti-male rhetoric, a channel for an indirect discourse of complaint whose main purpose is to critique the perceived shortcomings of ordinary Japanese men.
Key terms: Japan, masculinity, homosexuality, women, media.
Mike Danaher
On the Forest Fringes?: Environmentalism, Left Politics and Feminism in Japan
> Abstract
This article examines the inter-relationships between environmentalism, left-wing politics and feminism in Japan. Using a historical perspective, the article identifies alliances and significant areas of influence between these three social and political movements. The article concludes that there exists support networks between the three that are important to maintaining their vitality and membership. The article also finds a lack of a wider vision characterising these movements.
Key terms: environmental movement, LDP, Japanese Socialists, Seikatsu Club.
Andrea Ash
Asian women artists: A local and global perspective
> Abstract
In this paper, I focus on contemporary Asian art that deals with images of women, by women or about women. I canvas issues pertinent to the position of women and art production in the social setting of contemporary Asia and Asian Diaspora. I begin with a brief historical discussion of images of Asian women as traditional, masculine and Western. In recent times nudity and eroticism has had mixed reactions in the Asian public realm. Many contemporary Asian women artists have turned to the female body as a primary subject of the female experience. Gender, sexuality and power are distinct sites of struggle in the politics of difference for Asian women artists. Western modernist and colonialist presumptions, however, still persist in many cultural institutions. The local and global contexts of Asian women artists and their creations are seen as contested sites. As an exemplar in this paper, the exhibition Text and Subtext: Contemporary Art and Asian Women provides a critical framework that suggests provocative ways of rethinking contemporary art created by Asian women in which identity and cultural practice are to be conceived. Contemporary women artists in a local and global realm have demarcated a critical space for the articulation of a transnational Asian culture.
Key terms: Asian art, Diaspora, Women Artists, Gender, Identity.
Than Than Nwe
Gendered Spaces: Women in Burmese Society
> Abstract
In many ways, historically and today, women of Burma hold a unique and enviable position. At home and in business activities, women in Burmese society compared to women in its two historically powerful neighbours, India and China, have greater legal rights (traditionally, equal to that of men) and enjoy a high degree of tolerance and independence. Yet, on the other hand, there is strong evidence of gender-specific cultural practices that undermine this apparent equality. This is sanctioned by the Buddhist religion, of which the paper provides an insightful view of; of Theravada Buddhism's influence on gender divisions and how these divisions are expressed and the boundaries defined in private and public spaces.
Key terms: Juxtaposition of equity and inequity, Geographic space, Theravada Buddhist societies, concept of hpon, Spatial division, Spiritual hierarchy.